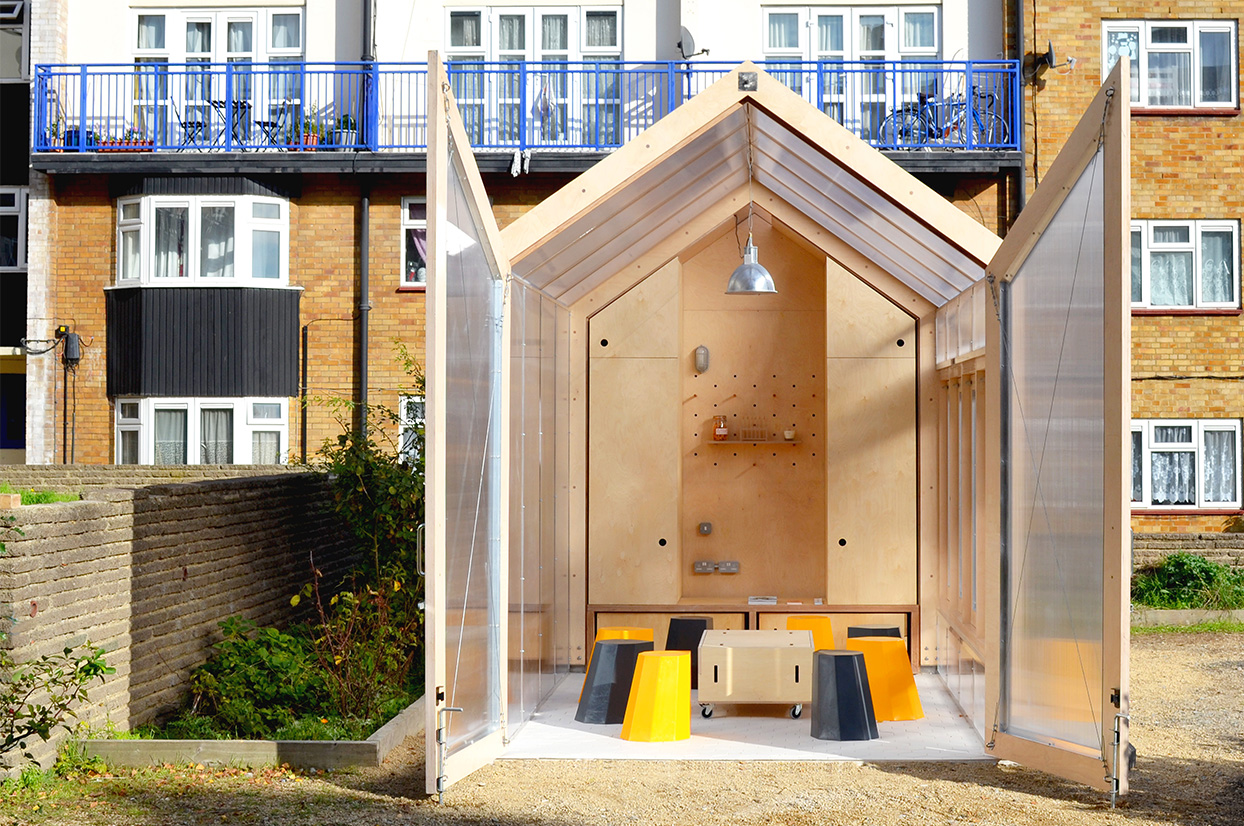 Attlee Terrace

Winner of Waltham Forest MAKING PLACES Competition

TriO comprises three related, versatile, and fully accessible structures that are located within The Sunken Garden Community Orchard site on Attlee Terrace housing estate in Walthamstow E17. The Garden Shed serves as an all-season community and cultural space, the Garden Pavilion is an adaptable open structure for community celebrations and arts workshops, and the Garden Bed is a mobile platform for performance, rest, and play that adds to the Drawing Shed's series of signature mobile structures.

The project ethos prioritises honest construction and sustainable prefabricated elements, with community consultation and participation at its core. This approach extends the Drawing Shed's work in developing The Sunken Garden with local residents in 2017.

The project is in collaboration with The Drawing Shed and Matthew Lloyd Architects.