Photo credits: © Sana Badri


This is a community led eco self-build project to redesign and build the dilapidated Mountford Estate Community Hall, envisaged as an education programme providing new skills for local young people, with a focus on those who are working class, Black, Asian or ethnic minority.

Through a series of workshops that take a learning-by-doing approach, this project will take a group of local young people through the redesign & rebuild process of Mountford Estate's Community Hall in collaboration with local residents.

This project will include building into the design aspects that would minister to activities already existent on the estate such as gardening, through rainwater harvesting for example, while also creating a space that would make new activities that have not been actualised possible. With a focus on environmental sustainability the project would provide an opportunity for the participants to learn and apply sustainable engineering skills and renewable energy technologies. In so doing this project will provide the education, skills and resources that we need in order to build a stronger and more cohesive community, while taking on the challenges posed by our climate crisis.

Why

Mountford Estate's Community Hall is currently dilapidated & not fit for purpose. With the closure of many of the youth clubs local young people on the estate have said that they don't have the space or resources they need. In consultation with local residents this project will serve not just their needs but that of the wider community. It will use this opportunity to invest in a local community asset, to nurture local talent and invest in local young people, while building back a greener, more sustainable and environmentally friendly community hall.

With Whom

This project is co-led by Rose Gibbs, resident and TRA Chair of Mountford Estate. She initiated this project and has been running Mountford Growing Community, a constituted community group, since founding it with her neighbours in 2016. The organisation seeks to create greater social cohesion and health and has done so through activities like: setting up a community garden, having recipe sharing workshops, creating a community cookbook, afterschool drawing and design classes for the children on the estate and community meals.

In line with Hackney's commitment to anti-racism and tackling structural inequality the programme works with local young people, apprentices and pre-apprentices from working class, Black, Asian and ethnic minority backgrounds who are underrepresented in the architecture and built environment industry. Professionals for the making and construction phase of the project will be recruited from underrepresented groups, this will serve to inspire and build confidence in the young people who participate as well as the local residents. By contributing to diversity & the increased creativity that diversity can entail this approach makes sense. In ensuring diversity of workshop leaders and students this project will contribute to a more creative cultural sphere and so benefit all cultural producers and consumers.

The community: local residents are central to this project. They not only provided the impetus for the project but have been and will continue to be involved in the writing of the project brief, the design and construction of the building.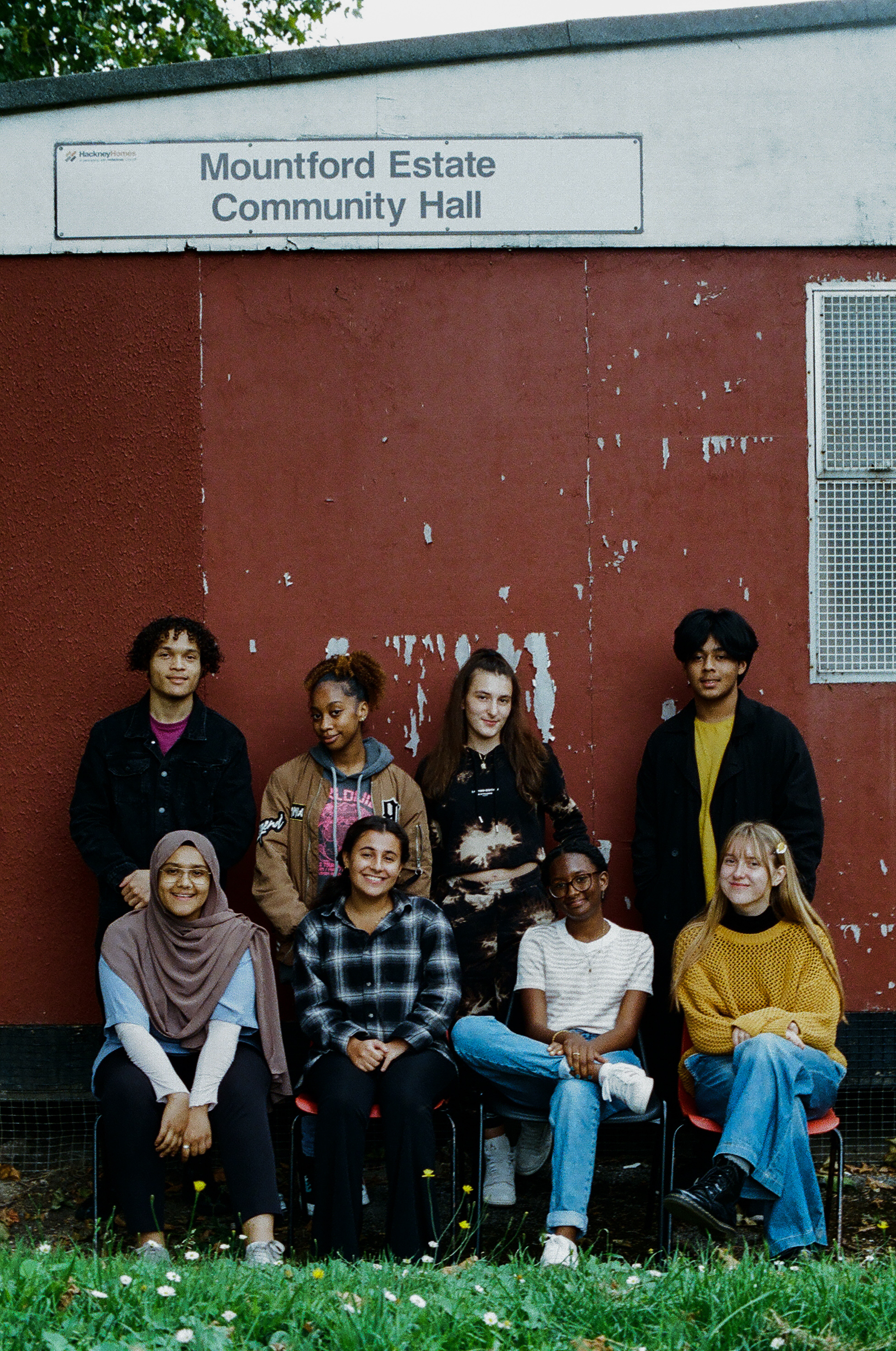 Photo credits: © Sana Badri