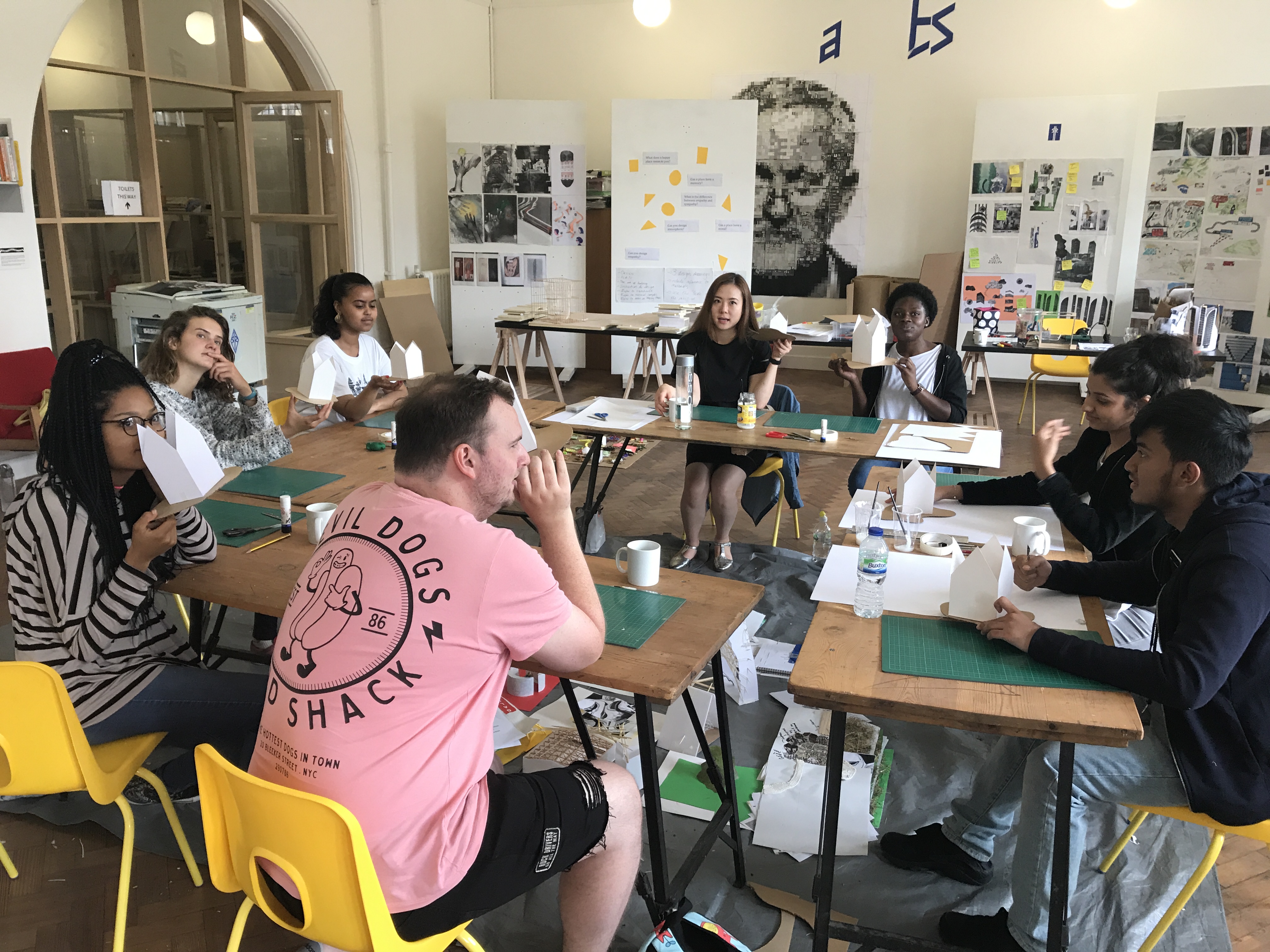 Yearly Architecture Summer School (2017-Present)

The summer school invited students from Tower Hamlets college and young people from the local area to a whole week investigating what architects do all day and working on a brief titled 'Making Happy Places'. This brief expanded on the Japanese House Brief and encouraged young people to think more deeply about the impact of designed spaces in the city. How our interactions with others and our own wellbeing living, studying and working in the city is shaped by the work of architects. Where do we feel happy within the city?

We kicked off the architecture summer school at Rabbits Road Press in the Old Manor Park Library, our home for the week. Introductions were made and the group of young people were settled into their own studio space. Rabbits Road Institute is a creative community art space in Manor Park. It is home to artists, graphic designers, illustrators, writers, sculptors and architects. Sahra Hersi who is an Architectural Designer and studio holder at the space took students on a tour of the building to get a feel for the creative environment they would be working in. We met architectural practice APPARATA (Nicholas Lobo Brennan and Astrid Smitham) who renovated the Old Manor Park Library and saw first hand their working environment - drawings, plans, design models and reasearch materials covering the walls.